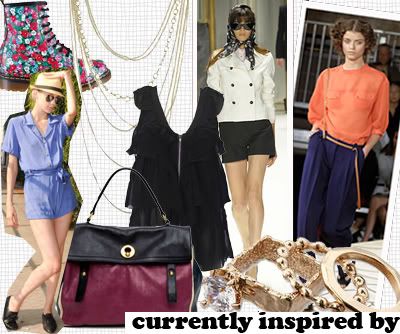 Every week, I'll put up a collage of what currently inspires my dressing and what I believe will be hot hot hot! in a few months.
Austere military jackets, exotic head scarves, cuffed flare pants, relaxed jumpsuits, chain necklaces, the cult favorite doc martens(for the serious trendsetters only!), rocker style zips, layering rings...
I only have a few words for this. Super chic people, super chic.